Insurance Info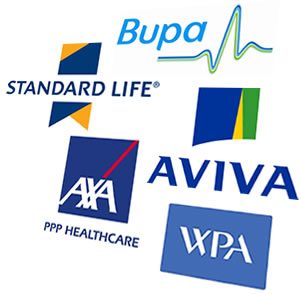 Insured patients
I am recognised as a Specialist Consultant Orthopaedic Surgeon by all the major insurance companies, including BUPA, AXA PPP, Cigna, Aviva, SimplyHealth etc. Patients seeking a consultation or treatment under their medical insurance policy usually require a referral from their GP. It is advisable to contact your insurance company before your first consultation or if any investigations or surgery are planned to confirm that they will cover the costs and to obtain a "preauthorization number". Please bring this and your policy details with you.
In many cases you yourself will be responsible for paying any policy excess that applies and it is best to clarify this with your insurer in advance.
Self-funding patients
It is becoming increasingly common for patients without medical insurance to choose to fund their own medical treatment in the private sector.
Please contact us if you require a quotation for consultation or treatment costs.
A "package price" quotation is available on request for many of the commonly performed shoulder or elbow procedures that, assuming no unforeseen medical complications, will cover all the hospital, anaesthetic and surgical fees.
Surgery Fee Guides
The cost for any surgery is made up of different fees:
The hospital fee – this usually makes up the vast majority of the total charges and covers the cost of the hospital for your procedure including that of any scheduled overnight stays.
The anaesthetic fee - this covers the cost of your consultation with your anaesthetist on the day of surgery and for your anaesthetic.
The surgical fee - this is the fee to the surgeon for performing your surgery and for initial post-operative follow up appointments.
Most private hospitals require payment in full or a deposit at or before the time of treatment for self-funding patients.
Further information:
Below is a fee explanation note produced by FIPO (the federation of independent practitioner organisations) outlining the important principles governing the provision of medical care under private medical insurance.